The Cars of Bullrun 2011
Since we're all eagerly awaiting the arrival of Bullrun: Cops, Cars & Superstars 8 to MTV2, we thought we could compile a list of the teams that participated in this year's rally from Las Vegas to Miami. What an amazing year it was! The show is supposed to air in the next few weeks. The tentative air date is Saturday, December 17th - but that has yet to be 100% confirmed by MTV.
Remember, if you want in on the 2012 rally, e-mail info@bullrun.com. For more details, click here. The 2012 rally will be filmed for MTV as well. You might be able to use that tidbit of info to your advantage if you're looking for external sponsorship to offset the cost of the entry fee.
Anyway, here's the list of the teams. If we missed anyone, please let us know.
Team 01: Lamborghini Gallardo LP560-4
Team Salimone - Bryan and Concubine



Team 03: Jeep SRT-8
Team JebAng! - Jeb, Angela, Toni and Gianna



Team 05: Ford Mustang Cobra R
Team Super Speeders - Matt and Rob



Team 07: Jeep SRT-8
Team Speed Energy - Robby Gordon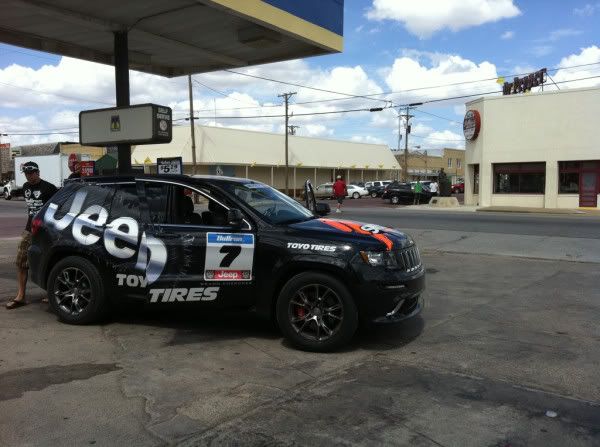 Team 09: Aston Martin Vantage
Team Luxury Retreats


Team 10: Ausi RS6
Team Exotics Rally - Mike and Shari



Team 11: Ferrari 360
Team Ferrari - Effrin and Jason



Team 13: Porsche Panamera
Team North Coast Nuts - Jim and Jim



Team 13: Porsche Panamera CEC Edition
Team Sea-Thos - Michael and Jason



Team 14: Lexus IS350
Team Arkansas - Brooke, Amanda and Kat



Team 15: Porsche 997
Team Porsche - Sam


Team 16: Mitsubishi Evo X
Team SuperSpeeders - Shivam and Eddie



Team 17: Ferrari F430
Team BodyWater - EuroCruise and Lil' Ice



Team 21: Maserati Gran Turismo
Team Pearsall - Mark and Brian


Team 22: Mercedes C63 AMG
Team CEC - Claus, Joaquin and Todd



Team 23: BMW M3 VF Engineering Bodykit
Team Toyo Tires



Team 24: Audi R8 Spider
Team Stabbin Wagon - Greg


Team 26: Subaru Impreza WRX
Team Vivid - Rob


Team 27: Mercedes S63
Team Trapster - Bill and Bryce



Team 33: Scion xb with Supra Motor
Team Rogue Status/ DTA POSSE - Jasper and Johan



Team 34: Lamborghini Gallardo
Team Pearsall - David and Jason


Team 38: BMW M3
German vRacing Teeme - Drake and Michael



Team 40: Braubus K8 (SL65)
Team CEC -Darrel



Team 48: Bentley Continental GT
Team Klutch22

Team 55: Ford RV
Team Neff
Team 55: GMC Limo
Team Pearsall - Matt and Jimmy



Team 56: Ferrari 360
Team Vivid - Ryan and Dan




Team 58: Lamborghini Murcielago Roadster
Team Lambo


Team 61: Nissan GT-R
Team Exotics Rally/ Hudson Jeans - Seth and Tony



Team 62: Porsche 911 Carrera
Team Exotics Rally - Wahe


Team 64: Chevrolet Camaro (Firebreather)
Team Firebreather - Vanilla Ice and crew




Team 65: 1965 Mustang
Team Mustang - Lori and Courtney



Team 69: Mercedes CLS500
Team Texas - Danialle, Christina and Nicole



Team 72: Porsche Carrera
Team MotoZombie - Drew and Amy



Team 73: Dodge Challenger R/T
Team Passport - Louie and Jeb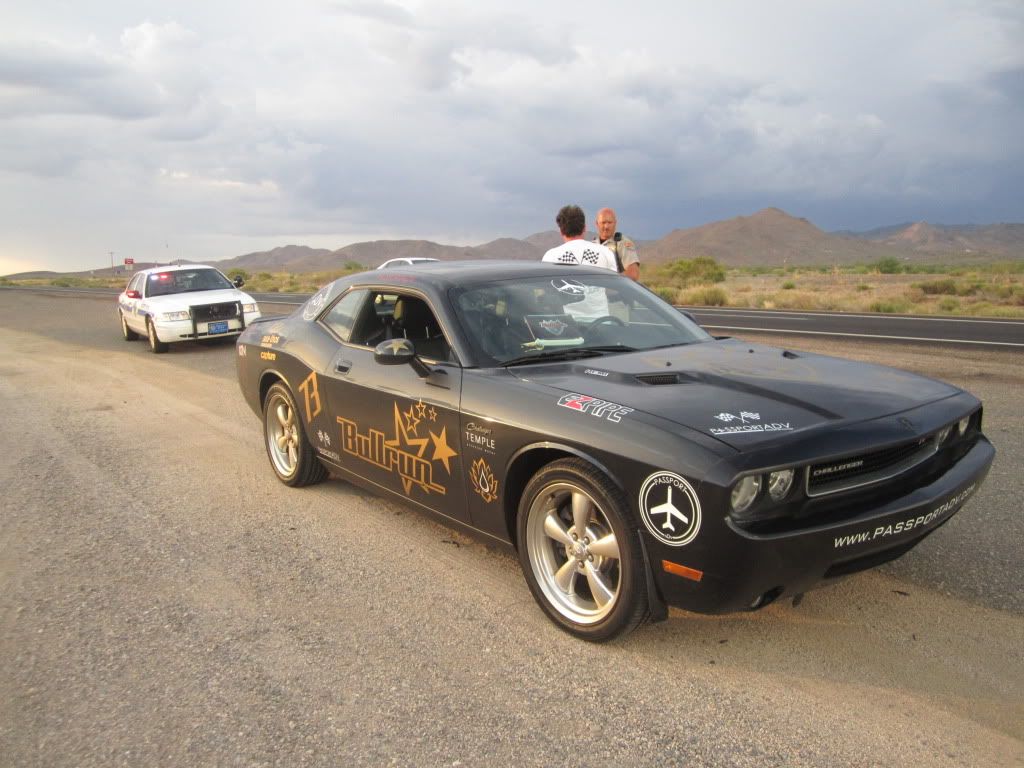 Team 75: Dodge Charger R/T
Team Wu - Bill, Allen and Cindi



Team 77: Lamborghini Murcielago LP640-4
Team Super Speeders - Miguel and Jason



Team 77: Mercedes Renntech CL600
Team LuckyNutZ - Ricky and Dudley



Team 77: Bentley Continental GT
Team Bentley


Team 81: Maserati Quatroporte
Team Maserati
Team 88: Audi RS4
Team Rogue Status/ DTA POSSE - Aaron and Kaytee



Team 99: Pontiac Solstice with Hahn Racing Motor
Team TnT - Tony and Tom



Team 187: Mercedes SL55R
Team Ice & Coco - Ice-T and Coco

Team 406: Jeep Wrangler
Team War Wagon - Ryan, Aaron and Joe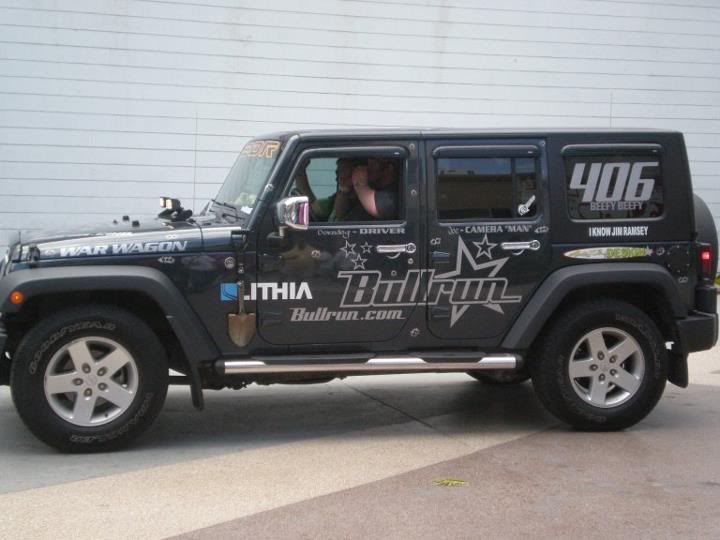 Team 777: Audi R8
Team Royale - Nick and Phil



Unknown Car Number: Predator Hummer H1
Team Dudesons - Jukka and HP